We are offering all different styles and sizes of bikes. Some are rare, vintage bikes, others are race bikes and many are mountain bikes. Many bikes are made of steel but there are also aluminium frames.
More details can be found in the bike shop.
Sizing
One can use the body height or the leg length (more accurate) to determine the bicycle size.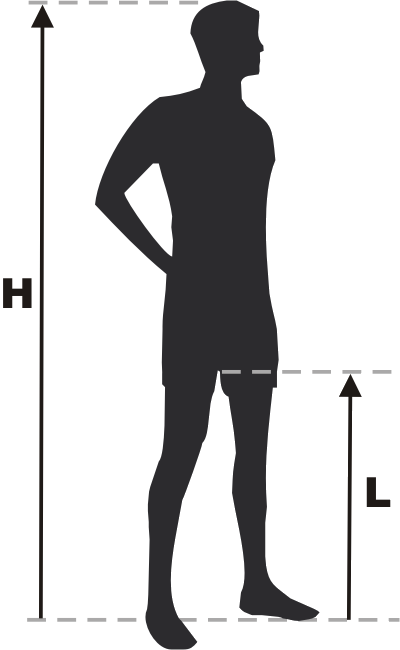 Frame Size
Height [H]
Leg Length [L]
MTB
Road Bike
152 - 160 cm
75 cm
38 - 41cm
50 cm
162 - 167 cm
76 cm

38 - 41cm

51 cm
77 cm

38 - 41cm

52 cm
78 cm

41 - 43cm

52 cm
170 - 175 cm
79 cm

41 - 43cm

53 cm
80 cm

41 - 43cm

54 cm
81 cm

43 - 46cm

54 cm
177 - 180 cm
82 cm

43 - 46cm

55 cm
83 cm

46 - 48cm

56 cm
84 cm

46 - 48cm

56 cm
85 cm

51 - 53cm

57 cm
86 cm

51 - 53cm

58 cm
87 cm

51 - 53cm

58 cm
88 cm

51 - 53cm

59 cm
over 190 cm
89 cm

51 - 53cm

60 cm
> 90 cm

> 53cm

62 cm