Du bist ein Teil von DAZUD! Jeder unserer Fans und Kunden bringt uns der DAZUD Vision näher. Wir glauben es gibt noch viele andere Menschen wie uns, denen die Haltung existierender Unternehmen und Marken nicht zufrieden stellt, die es auch nicht wagen durch kontroverse oder polarisierende Äußerungen aufzufallen. Wir haben nichts gegen ihren Gewinn auszusetzen aber glauben, dass auch noch anderes zählt.
Johan Kotze (da Gründer)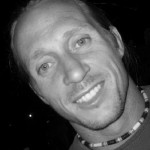 Ich bin gern in der freien Natur und übe regelmäßig unterschiedliche Sportarten aus, z.B. snowboarden, skifahren, kitesurfen, surfen, beach volleyball, mountain biking, kayaking, klettern, laufen, Tennis, Squash etc. Ich bin ein aktives Mitglied der örtlichen Gemeinde, beteilige mich an lokalen Charity Organisationen und Kirchengemeinde. Sehr gerne verreise ich und lerne am liebsten Entwicklungsländer kennen. Ich bin ein stolzer Unterstützer ökologischer und sozialer Lebensweise und versuche beständig meinen CO2 Fußabdruck durch Recycling, Wahl des Transportmittels (Auto Pool, öffentliche Transportmittel, Scooter & Fahrrad), etc. Daneben verbringe ich meine Freizeit gerne mit malen, Musik hören, tanzen, Filme sehen und handwerken.
Berufliche Erfahrung
HEAD SPORT GMBH, R&D Abteilung, Kennelbach, Austria März 2009 – heute: Innovation Manager Racquetsports März 2006 – März 2009: R&D Innovation Manager Racquetsports Februar 2002 – März 2006: Entwicklungsinenieur LOUGHBOROUGH UNIVERSITY, Department Manufacturing Engineering, Loughborough, UK April 1999 – 2002: Entwicklungsassistent (Sports Engineering) NATREF (SASOL LTD), Instandhaltungsabteilung, Sasolburg, South Africa Februar 1997 – Dezember 1998: Ingenieur Trainee
Ausbildung
LOUGHBOROUGH UNIVERSITY, Loughborough, UK: PhD Sports Engineering, Oktober 2005 UNIVERSITY OF CAPE TOWN, Cape Town, South Africa: MSc Mechanical Engineering (Biomedical Engineering), Juni 1997 UNIVERSITY OF STELLENBOSCH, Stellenbosch, South Africa: BIng Mechanical Engineering, November 1994
Marcell Ceaser (da Senior Technician)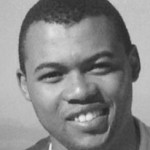 I always enjoy new challenges and although I really wants to be a traffic warden one day I really like the new and excited challenges presented by the project. I am also still studying for admission to the course an in the meanwhile use project to provide the financial means to pay for his exams and supporting me and my family. So far the project has opened my eyes for the huge opportunity my finished bikes has on the lifestyle and mobility of the local community. I am a avid rugby player and keen supported of our national team and was delighted to see how much my fitness has improved since joining the project. Other hobbies include cycling, fishing, braai (BBQ) and shopping.
WORK EXPERIENCE
Riebeek West POP Youth Centre – Volunteer
EDUCATION
MALMESBURY COLLEGE, Grade 12, current SCHOONSPRUIT SECONDARY; Grade 11, 2010
Renwill Jantjies (da Junior Technician)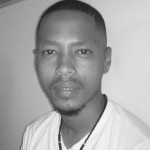 I really love the project since it gives him the opportunity help others and it allows me to play football and afford to buy music which is favorite hobby next to football. I also appreciate the positive effect of cycling on the environment and general health. My other hobbies include, rugby, soccer, braai (BBQ), shoe shopping and listening to music.
WORK EXPERIENCE
Riebeek West POP Youth Centre – Volunteer
EDUCATION
SCHOONSPRUIT SECONDARY; Grade 11, 2008
Jan Fikster (da Junior Technician)
More details about Jan will follow soon…